Help Provide Meals For Those In Need
"Delivering More Than A Hot Meal"
Our Mission: A Need We Feed delivers freshly packaged nutritious meals to our Veterans, seniors, children, and families in need.
Watch this to find out more about A Need We Feed
A Need We Feed delivers freshly packaged, nutritious meals to our Veterans, seniors, children, and families in need in Ocean County, New Jersey. We are on a mission to fight hunger, which is rapidly growing in our community. Every week, our dedicated team ensures that hundreds of meals reach those who need them most.
We owe a tremendous debt of gratitude to our incredible community, local businesses, and organizations. Their generosity, through donations, sponsoring promotions, hosting fundraisers, and the dedication of our many volunteers, has enabled us to make a real difference in the lives of individuals and families struggling with food insecurity.
How We Got Here & How We Help
Established in 2012 after Superstorm Sandy.
Started by providing Thanksgiving meals to First Responders.
Expanded to provide meals for Christmas, Easter, Thanksgiving, and summer BBQ.
During the pandemic, over 1,000 weekly meals were prepared and delivered with donated supplies.
Grew into a registered 501c3 non-profit organization.
Delivers over 11,000 meals per year to those in need.
Received NJ grant funding during Covid-19 lockdown to expand efforts and support local restaurants.
Relies on community support for growth and impact.
We Are Stronger Thanks To Our Partners
View our complete list of Partners >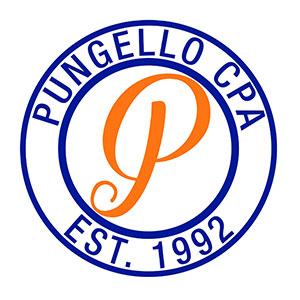 At A Need We Feed, we believe that no one should go to bed hungry. We strive to provide not just sustenance, but also meals that are nutritionally balanced and prepared with care. We know that a well-nourished body leads to stronger individuals and a stronger community.
We understand the power of coming together. It is through the collective efforts of our supporters that we can continue to bring hope and relief to those facing food insecurity. As we continue our efforts locally in Ocean County and work toward expanding our reach into Monmouth County, together, we can fight hunger and ensure that our neighbors, especially our Veterans, seniors, children, and families, have access to nutritious meals.
Raise Funds
Along with attending our fundraising events, supporters can also raise funds by either donating directly or reaching out with fundraising opportunities within their company or community.
Volunteer
Be a part of helping A Need We Feed with weekly food deliveries and four annual holiday feedings. Just fill out the form, and someone will get in touch with you soon.
Become A Partner
We are looking for businesses and individuals to come on board as event sponsors. We have limited sponsorship opportunities so please contact us today if you interested.
Join us in this important mission
Explore our website to learn more about our programs, volunteer opportunities, and ways you can contribute. Whether it's making a donation, hosting a fundraiser, or giving your time, every act of support brings us closer to our goal of eradicating hunger in our community.
Thank you for being a part of A Need We Feed. Together, we can make a significant impact and create a brighter, more nourished future for all.
Let's fight hunger, one meal at a time.
News and Events
Don't miss your chance to have all your holiday shopping paid for! Proceeds will be…
Stocking Stuffer Collection Through December 15 Looking to spread some holiday cheer to those in…
Join Us At A Need We Feed's Inaugural Golf Outing! A Four Person Scramble Tournament…